BEFORE: Packed with Clutter
This garage was like many others – raw, cluttered, and underutilized. When the city denied an application to expand the main residence for an office and additional living space, the homeowner's designer suggested converting the garage.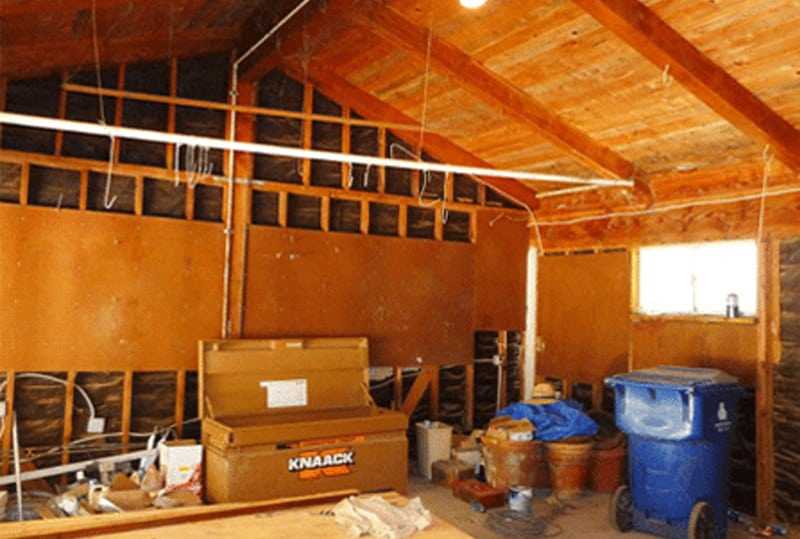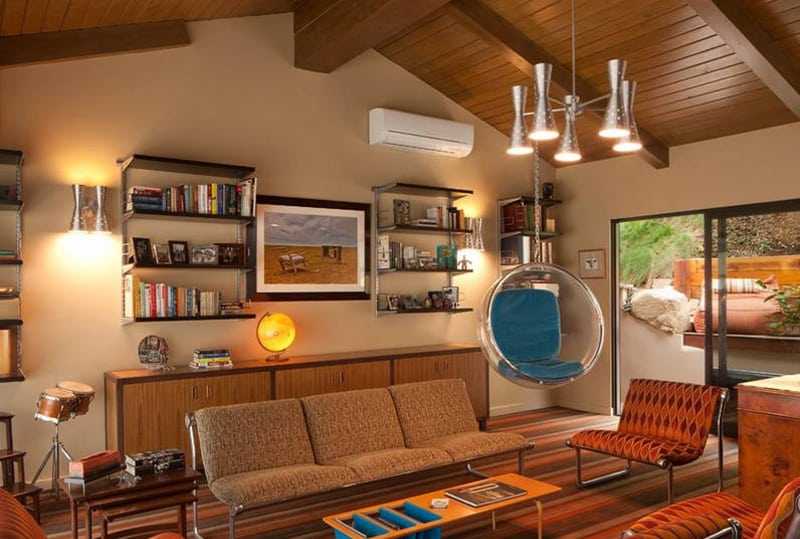 In addition to a work and entertaining space, a stationary metal-and-glass garage door was installed to allow maximum natural light. Other features include radiant head between the new concrete floor and commercial carpet, a wall air conditioning unit, a new sliding entrance to the rear, a large picture window, midcentury lighting, and custom cabinetry for storage and media equipment.